Hola chicas! Jeg kan ikke tro at snøen har falt igjen?! Når skal våren komme egentlig? Jeg ligger med teppet over meg, jeg har frokosten er i magen og utenfor vinduet daler snøfnuggene ned. Det er noe spesielt med søndager. Jeg feiret en venninne sin bursdag i går, og vi gikk videre til Christiania. Det må være det nye stedet jeg faktisk klarer å gå ut når jeg er i Oslo. Det har vært litt slik den siste tiden. Har ikke helt følt at utestedene har vært gode. Christiania er derimot et friskt pust, minner litt om Bergen, og det er god og lun stemning! Tommel opp! Tilbake til søndagsfølelsen da… haha! Litt redusert, men i dag står vask av leiligheten på planen.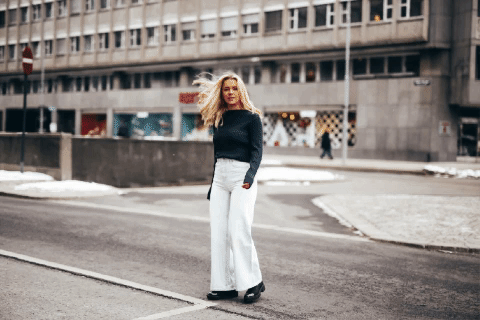 "You see in the world what you have in your heart"
"The sun glows inside her chest 
the moon echoes from her eyes"
  all pictures: Madeleine Lohne / instagram 


i´m wearing :
sweater / Riccovero
jeans / WEEKDAY
shoes / Zara


Jeg elsker uttrykket i disse bildene. Det er noe spesielt med vinden i håret, den kalde luften som biter i kinnene og håret som klemmer ansiktet.